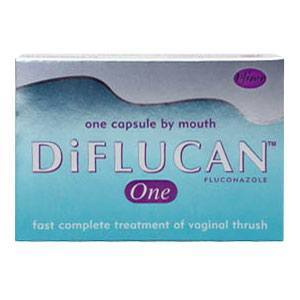 Diflucan or Fluconazole is used for the treatment of yeast infections. This anti-fungal medication is administered orally and should only be given to your dog under strict instructions from your trusted vet. Keep reading to get more detail about giving your dog Diflucan or possibly something else for what is ailing them.
Your veterinarian will determine if it's necessary for your dog to take this medication depending on their overall health and age. There are some serious side effects to this medication so giving it to your dog without your vet's authorization is really not suggested.
Diflucan is used for all types of yeast infections including central nervous infections, ringworm and urinary infections. You will probably need to administer it twice a day under your vet's exact directions and it may take some time for results to be seen.
---
There are a few side effects and warnings associated with this medication, as well as certain dogs cannot take the medication. All this means that administering it without your vet's prior approval is dangerous. Educating yourself about this kind of thing makes you a better pet owner which, in turn, makes you totally awesome!
Can I Give My Dog Diflucan? Answer: Yes
We all want our dogs to be of optimum health and can't bear to see our dogs sick or suffering. Often this can lead to us running to the pharmacy trying to find medication to make them better. The important thing you need to remember is dog's digestive systems work differently from humans and in many cases human medication is potentially fatal to our fluffy friends.
Diflucan can be given to control infections but only under the direction of your vet. Your vet will know whether your dog is generally healthy enough to handle this antifungal medication and he will know the right dosage for your dog's size.
What Dogs Can't Take Diflucan
Diflucan cannot be administered to any dogs and some dogs can find this medication fatal. Dogs with kidney problems, liver disease or pregnant or nursing dogs must not take this medication under any circumstances.
If your dog suffers with kidney problems, is pregnant or nursing or have a liver disease your vet will prescribe something to control the fungal infection that will have no impact on their current diseases.
If you are unsure on whether your dog is suffering with any of these diseases, check with your vet. You vet will have the full medical history of your pet and will be able to advise the best course of action.
Side Effects of Diflucan
Some dogs can suffer with side effects when taking this medication, others just can't handle the dosage and some will overdose. Watch out for a decreased appetite, skin rash and vomiting. Diflucan in dogs is also known to cause kidney failure if the wrong dosage is administered.
If you notice any of these side effects contact your vet immediately, he may suggest you stop the medication and monitor your dog's progress or he may request you bring your dog in immediately for testing.
Closely monitoring a dog that has developed side effects is important, you will be able to notice if they are improving or staying the same. If they get worse you will be able to get them to the vet as quickly as possible.
What Else You Need To Know About Diflucan and Dogs
When Diflucan is recommended by your vet, you need to keep to a strict schedule. Often you will need to administer this medication twice a day. Try and keep the dosage times the same every day for maximum impact.
If for any reason you forget a dosage, give it to them as soon as possible. The advantage with this medication is it doesn't need to be given with food, which means you can give it to your dog any time of the day that best suits you.
Don't expect immediate improvements, dogs that are on this medication are on it for long periods, you can expect to notice improvements after two weeks of constant medication.
To Give Diflucan to Your Dog or Not
While Diflucan may sometimes be the only option to clear up a yeast infection in a dog, other times it may not be the solution. Your vet may suggest a completely different medication to clear up the infection.
With so many dangers and side effects, this medication is often the last resort used by vets. While your dog is taking the medication you will be asked to monitor the behavior and progress to ensure that the medication is working and your dog is not suffering from any potentially harmful side effects.
Add Your Own Answer to Can I Give My Dog Diflucan? Below
---