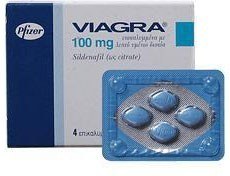 Viagra is obviously a well-known prescription medication that's popular with older men. Surprisingly, it's sometimes used for treating heart and lung problems in pet dogs.
This drug has an entirely different purpose, completely unrelated to sexual performance. Sildenafil (Viagra) or Revatio lowers high blood pressure and treats heart disease.
If your dog has pulmonary hypertension, Viagra can help! So, this pharmaceutical has a medical purpose for canines. That said, most furry friends don't suffer from health problems.
Can I Give My Dog Viagra? Answer: Yes, as directed by a vet
This medication sometimes makes sense for animals.
Viagra has a strong brand name association that's linked to male sexual enhancement. Don't let that fool you, there are very real applications of this drug for dogs. Canines with heart problems or hypertension could, in fact, be candidates for its use. Viagra is prescribed to pets, but not that often.
Viagra can treat some serious and life threatening conditions.
Why Viagra for Dogs
There are dog owners who are desperate to help improve their best friend's suffering or decline in health. This is primarily an issue with older dogs.
There is evidence that Viagra will work for a beloved dog, even though this treatment option isn't considered conventional. It's usually a last resort when more conventional treatments are ineffective.
How It Actually Works
Research indicates that, under normal conditions, Viagra does not have much of an effect on the heart. Therefore, it is not considered to be a preventative drug for dogs.
That said, when your pet's heart is stressed and working hard to pump blood, Viagra can assist in this process. It could theoretically prolong an older dog's life.
Viagra, in both humans and dogs, strengthens the heart and its functions. Sometimes stress contributes to heart problems.
Those with younger pups should take this as an important reminder. A healthy diet and regular exercise are things to make a habit of early on to head off such unfortunate conditions in the first place.
Proper Viagra Dosage
Use caution when giving your dog drugs developed for humans is absolutely critical. Viagra dosage is primarily geared for the weight and digestive tract of a typical human male.
For this reason we will not be recommending a dosage here because we want you to consult with a vet regarding this critical aspect of Viagra treatment.
Cialis and Generic Pills
The best known drug in this category is, by far, Viagra. Patents have been expiring though, and increased competition has emerged. There are now several other brands which works equally as well.
Cialis is a good alternative. In fact, most generic pills are nearly the same as Viagra. They're also effective as long as they're from a reputable distributor. Shop around but talk with your veterinarian first!
Conclusion on Viagra
Don't be put off by the name Viagra. Under some circumstances, your pet dog may greatly benefit from its use. Viagra was actually developed for heart problems and it is very effective for pulmonary hypertension. Sometimes dogs need help in this area. It can be a life saver. Speak with your vet before giving your dog any Viagra.
Add Your Own Answer to the Question Can Dogs Take Viagra? Below