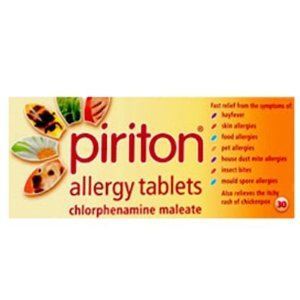 Is Piriton appropriate for dogs? It's a common question because many pets deal with all sorts of allergies, including skin reactions like rashes or hives and even hay fever.
Vets do prescribe Piriton for allergic reactions. Keep in mind though that your dog has small organs which makes them susceptible to harm. Correct dosing is critical!
Rest assured, when used responsibly, Piriton is a safe enough antihistamine. You can provide it when your dog has allergy symptoms but first learn much more.
Can I Give My Dog Piriton? Answer: Yes, as directed by a vet
Chlorphenamine maleate is a trusted medication, though it should only be given to pets under the guidance of a professional.
Although Piriton is intended for people, veterinarians routinely utilize this medicine for allergies. Piriton is generally safe for dogs but it's important to consult with a vet for appropriate dosing with detailed instructions. Drug interactions can be problematic for pets taking Chlorphenamine.
Another safe product that works very well is a well-regarded all purpose hot spot spray that's non-toxic and designed for dogs.
Safe Piriton Dog Dosing
A half tablet per day is usually given to small breeds. For a larger dog, it's 1 or 2 Piriton tablets daily. Dosage largely depends on age and weight, but breed may factor in too.
The product also comes in liquid form and 5ml is considered a safe dose. But compared to Piriton, Apoquel may be more suitable for your dog's allergy situation. Ask your vet about this possibility.
More Canine Allergy Tips
Many factors can trigger a dog's allergies, including environmental sensitivity. Knowing more about factors can help to avoid a need for Piriton. For example, some dogs are allergic to certain foods.
Your dog may be allergic to grass or pollen but dust mites are a culprit as well. Ensure that your house gets a deep cleaning. It may cut down on Fido's scratching, sneezing and coughing.
When allergies are being triggered, this can weaken your dog's immune system. Loss of appetite, under such conditions, is common. Address causes rather than immediately relying on Piriton.
Insect Bites & Scratching
Your dog may experience reactions from insect bites. Marks on the skin are an indicator. Apply a quality healing spray soon after something like this occurs. Be sure to inspect your buddy after trips outdoors.
Is your dog constantly scratching themselves? Skin allergies are troublesome as excessive itching is very irritating and a vicious cycle. The skin can even bleed from constant scratching.
Sometimes severe red patches, bad rashes or bumps on the skin are a result of severe allergies and inflammation. It's highly recommended that you visit a vet for help. Piriton can only do so much.
Fully Assess the Situation
While it's usually safe to give conservatively dosed Piriton to a dog, complications do occur. This is especially true if other drugs are involved.
You may want to hold off on this drug. Sometimes a diet of lamb and rice will improve matters. You may need to reevaluate the dog food you are buying.
Also, check if shots were performed in recent years.
Conclusion on Piriton
Dogs can take Piriton (Chlorphenamine) for a skin allergies, hay fever and even dust mites. There could also be better options such as Apoquel (designed for pets) for allergies. Try to pin down what's triggering your dog's allergy problems. Before using Piriton, speak with a vet about treatment options.
Add Your Own Answer to the Question Can Dogs Take Piriton? Below