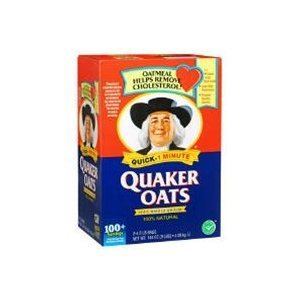 Dog owners are known to sneak their canine friends some people food, like oatmeal, now and then. Some do it without knowing how healthy or unhealthy the food is beforehand. Sometimes this can cause a dog to have an upset stomach, which often results in uncomfortable gas, vomiting, diarrhea or constipation.
As the owner of the dog it is important to watch over them. This will go for the diet, exercise, and the overall well being of your dog as well. It is your responsibility to keep your dog from eating food that could be bad or harmful to them. Dogs do not understand when a food is bad for them, and they will eat it with out any concern.
There are even foods that can cause your dogs serious problems and in some rare cases it could even cost your canine their life. Since you are the "master" of the dog you must be the one to decide if it is worth the risk.
Can I Give My Dog Oatmeal? Answer: Yes
Oatmeal can be given to a dog and it may be very good for them as long as it is prepared and served the correct way.
Obviously, prepare oatmeal for your dog by cooking it. But it should also be plain with no artificial fruits or flavorings, and with no added sugar; preferably no sugar if possible.
Your dog can have many foods, just be sure to keep in mind that foods that are bad for humans are probably worse for your dog, and they can even get bad genes from their parents just as we can. Of course when you pick out a dog he may be pure bred and very expensive, however it does not mean his parents did not have high cholesterol, diabetes, or other health problems.
What You Can Add To Oatmeal
Oatmeal is given to dogs for a few reasons: to give your dog a treat, running low on food, or for extra fiber. Oatmeal by itself may not have much protein so it may be a good idea to add some type of flavor to it. The best type of oatmeal is the slow-cooked oatmeal that should take ten minutes or more, do not use the instant kind, and it should be made using water.
The oatmeal should be prepared with no added sodium (salt) and for protein you could add a cooked egg, not raw since it could have salmonella, a few slices of sausage, or a few tablespoons of shredded cheese. Make sure the oatmeal is cooled to room temperature to be sure your dog does not get burned.
Why Choose Oatmeal?
Oatmeal has many health benefits, it can help lower cholesterol, and reduces the risk of heart disease. Dogs already have a short life, feeding them oatmeal is one way to keep the around for as long as possible. Of course, it will also depend on the overall health of your canine buddy. If your dog has a weight problem, oatmeal can help maintain weight once you have them at the ideal weight.
Oatmeal Increases Fiber
Since oatmeal can increase fiber it is often given to dogs that are older or have issues with their bowels. If your dog does not like the taste you can add it to their regular dog food, or try other fiber rich foods, you can even make or purchase dog biscuits with oatmeal in them.
Other ways you can increase your dogs fiber is through brown rice, apples (be sure not to feed him the seeds or core), a spoonful of unsweetened applesauce to put on top of the dog food, and unseasoned canned pumpkin, not the pie filling.
Best Foods For Your Dog
There are many foods that are good for your dog, like oatmeal, and foods that are bad for your dog like foods with caffeine. If your dog has allergies or other health problems they may need to have a limited diet and should be watched even more closely than the average healthy dog.
If you would like to feed your dog more people food but are unsure about what to give him it may be best to consult your vet. Your veterinarian will know your dog's history and tailor it with a professional recommendation.
Add Your Own Answer to the Question Can I Give My Dog Oatmeal? Below